View in all Playbooks
This play is designed to attack Cover 3 in a couple ways. First, we are looking to find our motioned WR on his out-cut towards the sideline while the outside 1/3 defender will jump the TE in the seam. If that route is covered, you will turn your attention to the back side of the formation where you will be isolating the outside CB. He will either run with the TE fade on his side, leaving the drag wheel route open for a 25-30 yard gain, or he will jump down to the drag wheel while leaving the TE fade open for a one-play-TD pass with an outside pass lead.
Setup:
1. Fade both outside TEs
2. Block RB
3. Motion snap WR across formation as shown in video.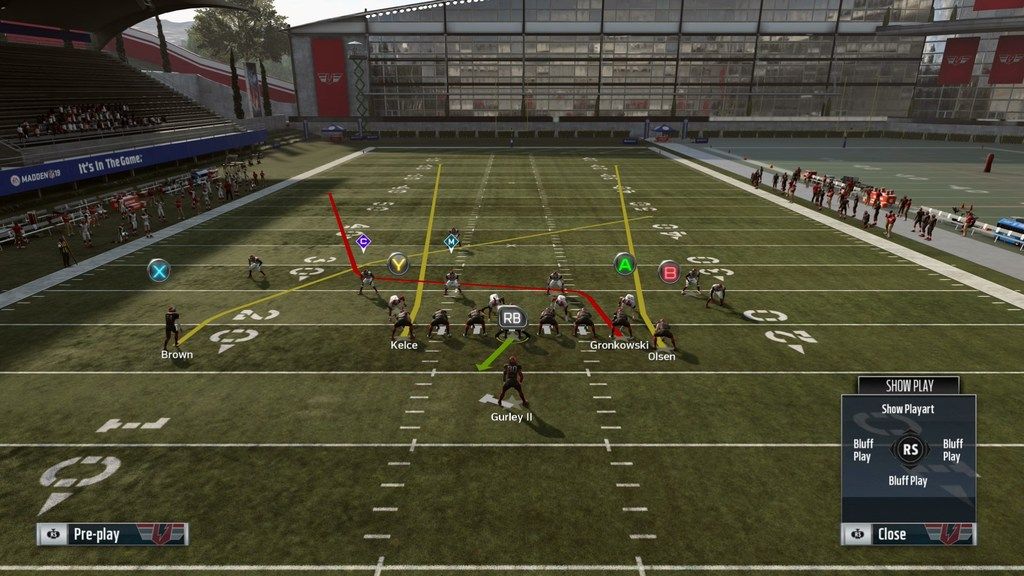 Need Help?
Subscribe and join our private Discord Server to chat with ZAN, our other content creators, and other elite Madden players using Discord.
Jumbo Offense
Updated by ZAN

Have a promo code?
---
The All Access Pass includes
every gameplan
, all money plays, and access to our private Discord server for live chat.
It's been two years since the Jumbo formation was competitively viable in Madden. This year, it's back with a vengeance. For the last two months, ZAN has been labbing to master this formation as we head into the "Last Chance" Madden Championship Season, and this offense comes just in time for you to make a run!
This guide contains:
- Many unique, never before seen one play TDs from a formation no one is prepared to defend
- Ways to manipulate every single underneath coverage in the game
- Route combinations that will move the ball in any mode (we even have Route Specialist combinations to make it even tougher to defend in Weekend League or Salary Cap!)
- The return of the ROCKET CATCH?!
- Very difficult to defend run game (with 3 tight ends on the field) while not sacrificing your ability to throw the ball every single down with countless route combinations
1h 19m of Video Runtime
21 Play Breakdowns